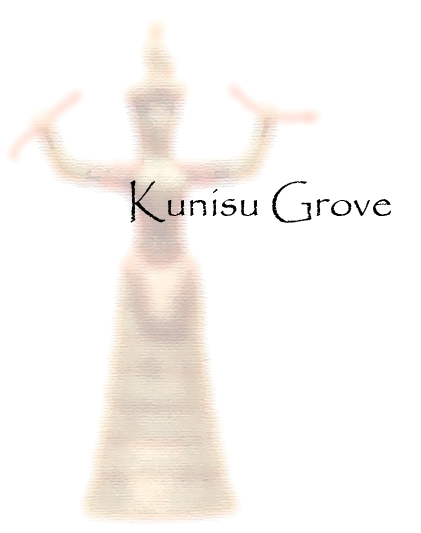 Welcome to the Kunisu Grove homepage!
Lead by Minos Gwion, Kunisu is a coven in the Minoan Brotherhood — a men's initiatory tradition of Witchcraft celebrating Life, Men Loving Men and Magick in a pre-Hellenic context.
Kunisu celebrates the male-to-male mysteries centering on ritual, magick and the worship the Great Goddess and Her Divine Son. We meet for the 13 full moons and sabbats. Our aim is to actualize our spirituality within the context of our sexuality.
Located in Cranston, Rhode Island — we are open to qualified seekers who wish to transform their lives through the practice of magick and ecstatic union with the Gods. Applications to Kunisu are accepted from men who love men who are over the age of 18 and committed to a path of spiritual growth that will bring deeper knowledge of their divine nature.
Click here to contact Kunisu